Speakers
Click a session topic for a description of that session.

Tamar E Granor
Tamar E. Granor, Ph.D., is the owner of Tomorrow's Solutions, LLC. She has developed and enhanced numerous applications for businesses and other organizations.
Tamar is author or co-author of more than a dozen books including the award-winning Hacker's Guide to Visual FoxPro and Microsoft Office Automation with Visual FoxPro. Her most recent books are VFPX: Open Source Treasure for the VFP Developer and Making Sense of Sedna and SP2.
Tamar served as Editor of FoxPro Advisor magazine from 1994 to 2000 and was Technical Editor from 2000 to 2008. She served as co-author of the popular Advisor Answers column from 1993 to 2008. She has also written for FoxTalk, CoDe, and FoxRockX.
Tamar is one of the organizers of the annual Southwest Fox conference and of Virtual FoxFest, as well as founder of the Philadelphia Visual FoxPro User Group. In 2007, she received the Visual FoxPro Community Lifetime Achievement Award. She received Microsoft Support's Most Valuable Professional award annually from the program's inception in 1993 through 2010. Tamar speaks frequently about Visual FoxPro at conferences and user groups in North America and Europe.
You can reach her at tamar@tamargranor.com or through www.tomorrowssolutionsllc.com.
Sessions:
---

Doug Hennig
Doug Hennig is a partner with Stonefield Software Inc. He is the author of the award-winning Stonefield Query; the award-winning Stonefield Database Toolkit (SDT) (now open source); the MemberData Editor, Anchor Editor, and CursorAdapter and DataEnvironment builders that come with Microsoft Visual FoxPro; and the My namespace and updated Upsizing Wizard in Sedna. He also created several VFPX projects, including Project Explorer, OOP Menu, OOP Reports, and SFMail.
Doug is co-author of VFPX: Open Source Treasure for the VFP Developer, Making Sense of Sedna and SP2, Visual FoxPro Best Practices For The Next Ten Years, the What's New in Visual FoxPro series, and The Hacker's Guide to Visual FoxPro 7.0. He was the technical editor of The Hacker's Guide to Visual FoxPro 6.0 and The Fundamentals. Doug wrote hundreds of articles in 20 years for FoxRockX, FoxTalk, FoxPro Advisor, Advisor Guide to Visual FoxPro, and CoDe magazines..
Doug spoke at every Microsoft FoxPro Developers Conference (DevCon) starting in 1997 and at user groups and developer conferences all over the world. He is one of the organizers of the annual Southwest Fox conference and of Virtual Fox Fest. He is one of the administrators for the VFPX VFP community extensions Web site. He was a Microsoft Most Valuable Professional (MVP) from 1996 through 2011. Doug was awarded the 2006 FoxPro Community Lifetime Achievement Award.
Sessions:
---

Rick Schummer
Rick Schummer is the president and lead geek at White Light Computing, Inc., headquartered in southeast Michigan, USA, where the team guides the customer's Information Technology investment toward success. He enjoys working with top-notch developers, thrives on the mode of continuous learning, has a passion for developing software using best practices, strives to surpass customer expectations, and shares his knowledge with others whenever he can. After hours you might find him creating tools that improve developer productivity, or having fun learning from YouTubers, reading, bingeing Netflix, or relaxing in his RV.
Rick is a co-author of VFPX: Open Source Treasure for the VFP Developer, Making Sense of Sedna and SP2, Visual FoxPro Best Practices for the Next Ten Years, What's New In Nine: Visual FoxPro's Latest Hits, Deploying Visual FoxPro Solutions, MegaFox: 1002 Things You Wanted To Know About Extending Visual FoxPro, and 1001 Things You Always Wanted to Know About Visual FoxPro. Rick is the lead organizer of the Southwest Fox Conference and Virtual Fox Fest, and is a presenter at other conferences in North America, Europe, and Australia. He is an administrator of VFPX, and a Microsoft Visual FoxPro MVP from 2002 to 2011. Rick was awarded the FoxPro Lifetime Achievement Award in October 2010.
You can contact Rick via email at raschummer@whitelightcomputing.com or via his company Web site: White Light Computing, Inc.. Read more of his thoughts on Visual FoxPro and software development, and how he runs his business on his blog: Shedding Some Light.
Sessions:
---

Eric J Selje
Eric has been programming in Fox since FoxBase 1.21 way back in 1986 when a friend showed him what dBase could be. He recalls eagerly awaiting the box from UPS with "FoxPro". In 1995 he attending Microsoft DevCon in San Diego and realizing that learning Visual FoxPro 3 would take a group effort, immediately founded MadFox, the Madison FoxPro User Group which is still going strong!
Although currently focusing on cybersecurity issues, he still consults on the side as Salty Dog Solutions, LLC. He work with businesses and nonprofits to solve their database and IT Security solutions.
Eric is thrilled to continue working with the Fox community, whether it's presenting, writing, or interacting with others online. When he's not planted in front of a screen, Eric can most often be found playing Ultimate or baseball, solving word puzzles, reading, or his latest hobby, woodworking.
Sessions:
---

Tuvia Vinitsky
Tuvia Vinitsky is a principal in Vinitsky Consulting. Vinitsky Consulting develops and markets major vertical applications for non-profit organizations, community centers (JCC, YMCA), and delivery management. They also provide custom database software and website development.
Tuvia's Fox experience dates back to the days of FoxBase and CompuServe. He has written for FoxTalk and has been a presenter numerous times at regional users' groups. Tuvia has always enjoyed expanding the capabilities of FoxPro, whether it was graphic printer drivers in the days of DOS or Web enabling the latest VFP 9 features.
Tuvia believes in having both breadth and depth of experience and has served as project leader for many large projects, including projects at companies like Avis-Rent-a-Car, Chicago Board of Trade, Marmon Group, and Lotus.
Tuvia and his family are long time Chicago residents. He attended Northwestern University and Hebrew Theological College, and is an ordained Rabbi. Not only is he known for his popular presentations on software development, but he frequently is a guest speaker on Jewish philosophy and teachings.
Sessions:
---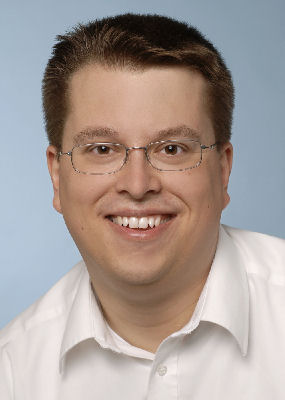 Christof Wollenhaupt
Christof Wollenhaupt is an owner of foxpert GmbH. foxpert is one of Germany's leading FoxPro companies. We offer FoxPro, .NET and web development and consulting services. More information at http://www.foxpert.com.
Christof founded foxpert in 1996. He's been a regular speaker at international conferences and user groups since 1997, an international author for half a dozen magazines, and was a contributing editor to FoxPro Advisor for a decade and a Microsoft MVP for 13 years.
Sessions:
---