Speakers
Click a session topic for a description of that session.

Rick Borup
Rick Borup is owner and president of Information Technology Associates LLC, a professional software design, development, and consulting firm he founded in 1993. Rick earned BS and MBA degrees from the University of Illinois and spent several years developing software applications for mainframe computers before turning to PC database development tools in the late 1980s. He began working with FoxPro in 1991, and has worked full time in FoxPro and Visual FoxPro since 1993. He is a co-author of the books Deploying Visual FoxPro Solutions and Visual FoxPro Best Practices For The Next Ten Years. He has written articles for FoxTalk, FoxPro Advisor, and FoxRockX, and is a frequent speaker at Visual FoxPro conferences and user groups. Rick is a Microsoft Certified Solution Developer (MCSD) and a Microsoft Certified Professional (MCP) in Visual FoxPro.
Sessions:
---

Robert A Colish
Robert currently works as the Data Processing Manager for a Culligan Water franchise in Mansfield, OH. He acquired his programming skills from adult education, lots of trial and error, and the occasional Southwest Fox Geek gatherings.
Having never gone to college, in 1985, five minutes into an interview for a delivery driver, the owner decided to hire him as the office manager, with the mission to move all office procedures to the computer. Over the last 37 years many things have changed. The one constant has been VFP runs everything. At the office everyone just assumes VFP can do anything. (with a little help).
He's put himself before you to try and ease the pain of going mobile. Making all the decisions needed can be daunting. Having been there, he knows. Convincing himself to do this wasn't hard. Giving back to the community is his personal goal with this session.
Sessions:
---

Dave Crozier
Dave Crozier is a recently retired VFP developer who worked at Flexipol Packaging for 23 years. He was the lead developer and architect for a bespoke ERP/MRP system called Flexispec based on VFP integrated with Microsoft SQL Server; that system (comprising 3.5 million lines of code) is now being replaced by Epicor Public Cloud. Dave is also the developer of a Time and Attendance system, a document processing system using QR Codes, and a real time Manpower planning system, all written in VFP.
A long time developer of xBase products, Dave started with dBASE II on IBM and ICL PC's on CPM and MPM Operating systems and then moved on to SCO Xenix (with Foxbase+) and finally DOS/Windows hardware using Fox+, Foxbase, and VFP from 3 all the way up to 9 and the community addons.
Dave lives in the northern part of England (UK) in Rossendale and now retired, spends as much time as he can in either Italy and/or Fuerteventura in the Canary Islands where he has property. He can be reached at rdcrozier@gmail.com.
Dave is still active on Foxite and Ed Leafe's Profox message board where he has posted many useful utilities and code in the download section of leafe.com.
Sessions:
Using VFP to Access Rest APIs with Chilkat ActiveX Components
---

Tamar E Granor
Tamar E. Granor, Ph.D., is the owner of Tomorrow's Solutions, LLC. She has developed and enhanced numerous applications for businesses and other organizations.
Tamar is author or co-author of more than a dozen books including the award-winning Hacker's Guide to Visual FoxPro and Microsoft Office Automation with Visual FoxPro. Her most recent books are VFPX: Open Source Treasure for the VFP Developer and Making Sense of Sedna and SP2.
Tamar served as Editor of FoxPro Advisor magazine from 1994 to 2000 and was Technical Editor from 2000 to 2008. She served as co-author of the popular Advisor Answers column from 1993 to 2008. She has also written for FoxTalk, CoDe, and FoxRockX.
Tamar is one of the organizers of the annual Southwest Fox conference and of Virtual FoxFest, as well as founder of the Philadelphia Visual FoxPro User Group. In 2007, she received the Visual FoxPro Community Lifetime Achievement Award. She received Microsoft Support's Most Valuable Professional award annually from the program's inception in 1993 through 2010. Tamar speaks frequently about Visual FoxPro at conferences and user groups in North America and Europe.
You can reach her at tamar@tamargranor.com or through www.tomorrowssolutionsllc.com.
Sessions:
---

Doug Hennig
Doug Hennig is a partner with Stonefield Software Inc. He is the author of the award-winning Stonefield Query; the award-winning Stonefield Database Toolkit (SDT) (now open source); the MemberData Editor, Anchor Editor, and CursorAdapter and DataEnvironment builders that come with Microsoft Visual FoxPro; and the My namespace and updated Upsizing Wizard in Sedna.
Doug is co-author of VFPX: Open Source Treasure for the VFP Developer, Making Sense of Sedna and SP2, Visual FoxPro Best Practices For The Next Ten Years, the What's New in Visual FoxPro series, and The Hacker's Guide to Visual FoxPro 7.0. He was the technical editor of The Hacker's Guide to Visual FoxPro 6.0 and The Fundamentals. Doug wrote hundreds of articles in 20 years for FoxRockX, FoxTalk, FoxPro Advisor, Advisor Guide to Visual FoxPro, and CoDe magazines..
Doug spoke at every Microsoft FoxPro Developers Conference (DevCon) starting in 1997 and at user groups and developer conferences all over the world. He is one of the organizers of the annual Southwest Fox conference and of Virtual Fox Fest. He is one of the administrators for the VFPX VFP community extensions Web site. He was a Microsoft Most Valuable Professional (MVP) from 1996 through 2011. Doug was awarded the 2006 FoxPro Community Lifetime Achievement Award.
Sessions:
---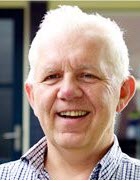 Robert van der Hulst
Robert van der Hulst (The Netherlands) has been part of the IT industry since the 80's. He started developing applications in DOS with dBase, Clipper and FoxBase, C and Assembler. Later he developed applications for Windows and .Net with C/C++, Visual Objects, Vulcan.Net, Visual FoxPro, and C#.
Robert has created several 3rd party components for Visual Objects and Vulcan developers and has been part of the Visual Objects and Vulcan.Net development team, and worked there on the compiler, IDE, runtime and RDD systems.
In 2015, Robert founded the XSharp (X#) Project , together with Fabrice Foray (France), Nikos Kokkalis (Greece) and Chris Pyrgas (Greece). They were all colleagues from the former Vulcan.Net development team who decided there was a need for an open source implementation of XBase for .Net.
The goal behind the X# project is to create an open source implementation of XBase for the .Net world with supporting runtime and tools. Since September 2015 they have created a compiler, which is based on the Roslyn source code, the source code for the C# and VB compilers. They have also create a Visual Studio integration for the X# language, a runtime which consists of XBase functions, and a RDD system which allows reading/writing various DBF formats, and some tools.
The X# compiler supports various "dialects" of XBase. At this moment there is support for the "Core" dialect (which requires no runtime at all, and is like C# with XBase syntax), Visual Objects, Vulcan, XBase++, and FoxPro.
Robert has spoken at various conferences in Europe, Australia, and the US. He has also helped many customers to move their applications forward from one XBase technology to another.
Sessions:
---

Joel Leach
Joel Leach is the Chief Technology Officer at Memorial Business Systems, Inc, where he has been employed since 2000. He has been fiddling with computers since he was a kid in the '80s, learning BASIC on an IBM PCjr. He got his first real job in 1989 and started programming with dBase III, eventually moving to FoxBase+. He now enjoys working with VFP 9 and other technologies. He accidentally fell into a management position, but still manages to spend a large portion of his time writing code. Joel is the VFPX Project Manager for DotNet2Fox, ParallelFox, and FoxTabs.
Joel is an electronics addict. When not programming in FoxPro, he loves watching TV with his wife, playing video games with his kids, or noodling away on his guitar.
Sessions:
---

John Ryan
Dr. John Ryan specialized in orthopedic surgery when he stepped aside from practice in 1992 for a year (!) to develop artificial intelligence services for surgeons. One year turned into quarter of a century including two patents for artificial intelligence that reads medical records for research and peer review audit. More recently Dr. Ryan was the first commercial user of VFPA and VFP Compiler, which are third party projects to enhance/remedy faults in Microsoft's discontinued Visual FoxPro product.
Sessions:
---

Rick Schummer
Rick Schummer is the president and lead geek at White Light Computing, Inc., headquartered in southeast Michigan, USA, where the team guides the customer's Information Technology investment toward success. He enjoys working with top-notch developers, thrives on the mode of continuous learning, has a passion for developing software using best practices, strives to surpass customer expectations, and shares his knowledge with others whenever he can. After hours you might find him creating tools that improve developer productivity, or having fun learning from YouTubers, reading, bingeing Netflix, or relaxing in his RV.
Rick is a co-author of VFPX: Open Source Treasure for the VFP Developer, Making Sense of Sedna and SP2, Visual FoxPro Best Practices for the Next Ten Years, What's New In Nine: Visual FoxPro's Latest Hits, Deploying Visual FoxPro Solutions, MegaFox: 1002 Things You Wanted To Know About Extending Visual FoxPro, and 1001 Things You Always Wanted to Know About Visual FoxPro. Rick is the lead organizer of the Southwest Fox Conference and Virtual Fox Fest, and is a presenter at other conferences in North America, Europe, and Australia. He is an administrator of VFPX, and a Microsoft Visual FoxPro MVP from 2002 to 2011. Rick was awarded the FoxPro Lifetime Achievement Award in October 2010.
You can contact Rick via email at raschummer@whitelightcomputing.com or via his company Web site: White Light Computing, Inc.. Read more of his thoughts on Visual FoxPro and software development, and how he runs his business on his blog: Shedding Some Light.
Sessions:
---

Eric J Selje
Eric Selje is a software developer in Madison, WI. He has been programming in Fox since FoxBase 1.21 in 1986 and recalls eagerly waiting for the box from UPS with "FoxPro". In 1995 he founded MadFox, the Madison FoxPro User Group, after attending DevCon in San Diego and realizing that learning Visual FoxPro 3 would take a group effort.
Eric is professionally known as Salty Dog Solutions, LLC, developing business applications for the desktop, web, and most recently mobile devices with an emphasis on database-driven applications. He is also co-author of VFPX: Open Source Treasure for the VFP Developer.
When he's not planted in front of a screen, Eric can most often be found on the Ultimate field, the baseball diamond, solving crosswords, or with his face in a book.
Sessions:
---

Rick Strahl
Rick Strahl is the Big Kahuna at West Wind Technologies on on Maui, Hawaii. The company specializes in Web and distributed application development, training and tools with focus on .NET Technologies and Visual FoxPro. Among the tools created and sold by Rick's company are West Wind Web Connection, West Wind Internet Client Tools, Markdown Monster, West Wind WebSurge, West Wind Html Help Builder and Web Monitor. Rick has been working with Microsoft technology for 25 years, is an ASP.NET MVP and Insider, a frequent contributor to magazines and books and speaks frequently at professional developer conferences all over the world. For more information please visit: www.west-wind.com, contact Rick at rstrahl@west-wind.com or check out his WebLog at weblog.west-wind.com.
Sessions:
FoxPro Interop: Revisiting Modern .NET for the FoxPro Interop Developer
---

Tuvia Vinitsky
Tuvia Vinitsky is a principal in Vinitsky Consulting. Vinitsky Consulting develops and markets major vertical applications for non-profit organizations, community centers (JCC, YMCA), and delivery management. They also provide custom database software and website development.
Tuvia's Fox experience dates back to the days of FoxBase and CompuServe. He has written for FoxTalk and has been a presenter numerous times at regional users' groups. Tuvia has always enjoyed expanding the capabilities of FoxPro, whether it was graphic printer drivers in the days of DOS or Web enabling the latest VFP 9 features.
Tuvia believes in having both breadth and depth of experience and has served as project leader for many large projects, including projects at companies like Avis-Rent-a-Car, Chicago Board of Trade, Marmon Group and Lotus.
Tuvia and his family are long time Chicago residents. He attended Northwestern University and Hebrew Theological College, and is an ordained Rabbi. Not only is he known for his popular presentations on software development, but he frequently is a guest speaker on Jewish philosophy and teachings.
Sessions:
---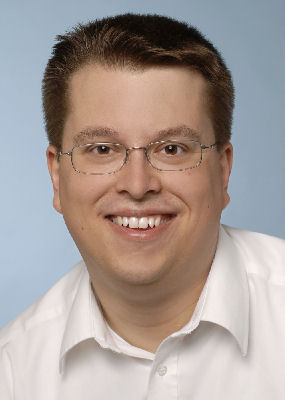 Christof Wollenhaupt
Christof Wollenhaupt is an owner of foxpert GmbH. foxpert is one of Germany's leading FoxPro companies. We offer FoxPro, .NET, and web development and consulting services. More information at http://www.foxpert.com.
Christof founded foxpert in 1996. He's been a regular speaker at international conferences and user groups since 1997, an international author for half a dozen magazines, and was a contributing editor to FoxPro Advisor for a decade and a Microsoft MVP for 13 years.
Sessions:
---